UPDATES TO PARTICIPATION REQUIREMENTS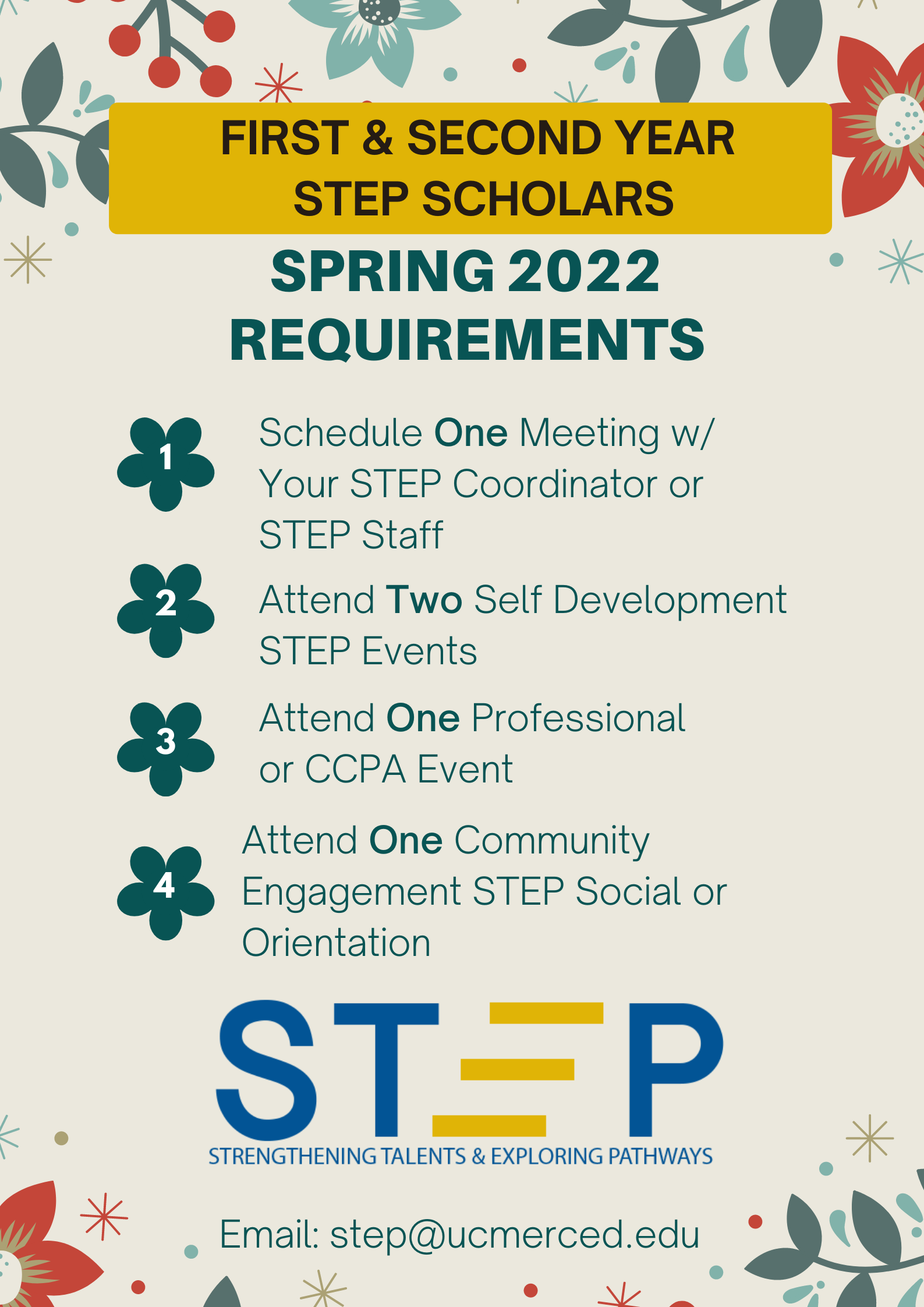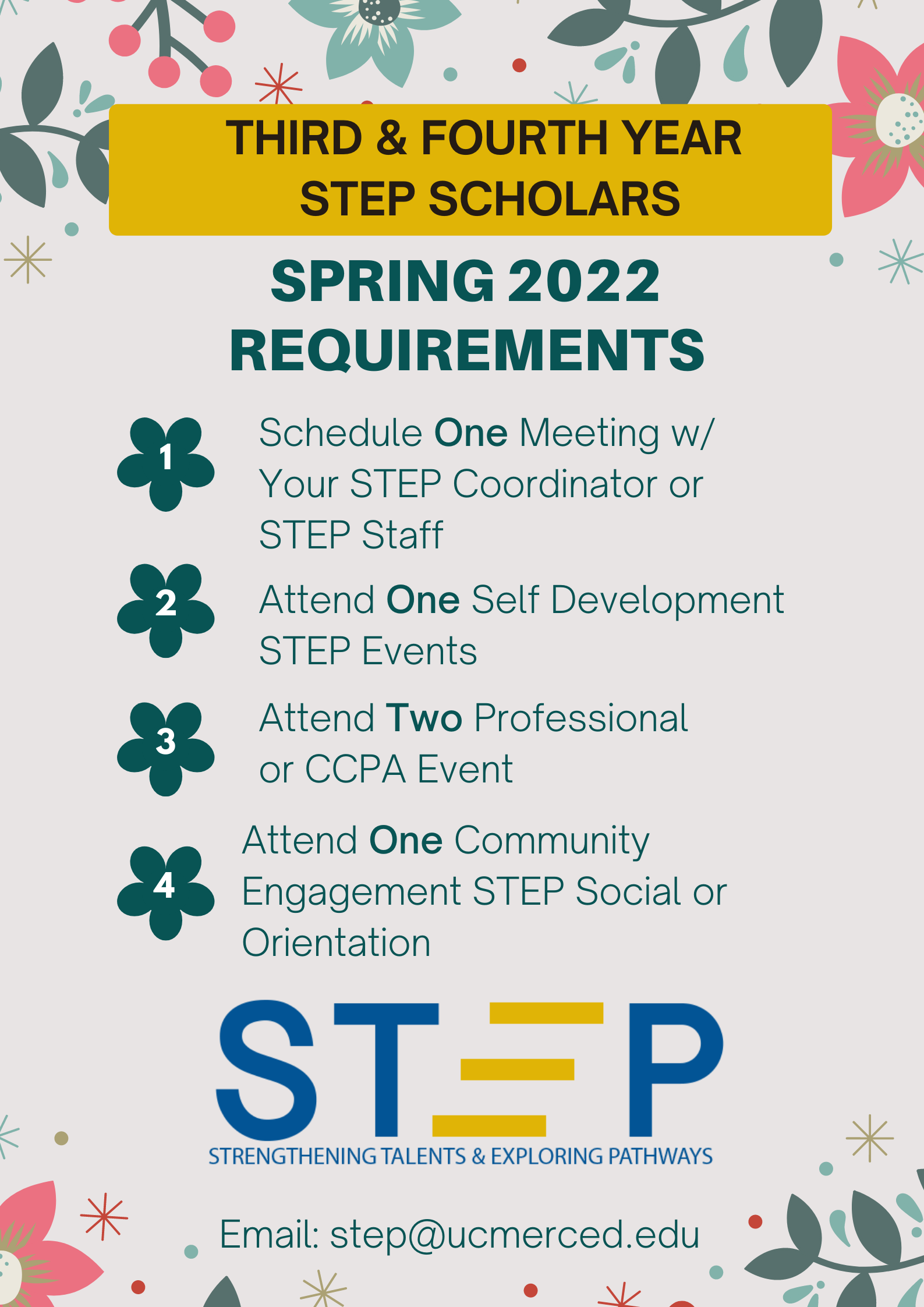 Staying active within the Program is essential!
All Scholars must complete the program requirements to remain an active member within STEP
Requirements will be determined by your current class standing (1st, 2nd, 3rd, or 4th Year).
---
STEP REQUIREMENTS 
Meeting with STEP STAFF

Meeting with a Student Coordinator OR the Program Coordinator

Schedule a meeting with a STEP Staff member HERE
| | |
| --- | --- |
| Events that provide academic support, building confidence and explorations of talents, financial aid related, career or graduate school preparation, planning, and visioning | SELF DEVELOPMENT |
PROFESSIONAL DEVELOPMENT

Events that further develop your career goals, professional skills, job search, research/grad school applications, & career responsibilities

Schedule a meeting with a CCPA Career Specialist HERE

Please Fill out this FORM if you attended a meeting with a staff member from CCPA.
| | |
| --- | --- |
| Events that provide access to valued social settings and activities, feel that they are able to contribute meaningfully to those activities and develop functional capabilities that enable them to participate fully | COMMUNITY ENGAGEMENT |
SUBMIT YOUR NON-STEP EVENTS!
Please Fill out this FORM if you attended an alternative workshop not related to STEP
**Note: Should Scholars want to discuss alternative requirement plam to complete due to any reason, please consult the Program Coordinator.**