2022 Speaker Series 
#CuriosityConfidenceChange
The STEP's Speaker Series 2022 is our 4-day speaker series to hear from industry leaders, individuals in academia, & activists to talk about their experiences with curiosity, confidence, and change.

UCM Alumna | PH.D Candidate Microbiology and Immunology 
Jasmine Posada graduated from UC Merced in Spring 2021 with a B.S. in Biological Sciences. She received a supplemental grant from the National Institute of Health (NIH) and continued her research interest in Kirk Jensen's Immunology and Parasitology research lab. She studies Toxoplasma Gondii's Glycosylphosphatidylinositol (GPI) anchor and how the absence of this structure greatly affects parasite into becoming more virulence. Understanding the significant structure in Toxoplasma Gondii may give insight into vaccine development. This field has gravitated Jasmine into pursuing a Ph.D. in Microbiology and Immunology and will start her Ph.D. career Fall 2022. When Jasmine begins her Ph.D. program she hopes to integrate mentorship and guidance to underrepresented minorities

Content Services | Microsoft
Nidia Verdugo is a first-generation Mexican-American working in tech. She is a proud Fresno native. Nidia graduated in 2016 from California State University, Fresno with a B.S. in Business Administration - Marketing. Go Bulldogs! Her marketing career has taken her to many places around the world including Buenos Aires, Argentina where she worked and lived for two years. Currently, Nidia works at Microsoft in their Content Services division where she creates, manages, and executes marketing campaigns. When Nidia is not analyzing data, you can find her exploring and curating content for her travel blog as a creative outlet.

Business Owner and Designer | BEADS by Tara, INC
Tara Sharifi is a UC Santa Barbra alum with a B.A. in Psychology. During her undergrad, she was involved in organizations such as MEDLIFE and Alpha Chi Omega Fraternity. Tara received her Post-Baccalaureate from CSU East Bay from a Pre-Professional Health Academic Program (PHAP). From there, she was a Radiology Aid at Stanford Health Care. Tara pursued her passion as a renowned business owner and designer of BEADS by Tara, INC!

UCM Alumn | Ph.D. Student Neuroscience at Brown University
Alex Del Toro is a UC Merced alum who graduated with a B.S. in Cognitive Science in December 2020. He is currently finishing his first year as a Ph.D. student at Brown University's neuroscience program. Alex has joined the lab of Diane Hoffman-Kim where he is exploring neuron-glial interactions in rat cortical microtissues. Overall, he has broad research interests in assessing the cellular modifications that occur during drug exposure within the brain and hopes to provide insight into the different neurotoxicity and inflammatory responses of the central nervous system from various substance abuse drugs. Besides being a grad student, Alex is involved in various mentorship and STEM programs such as Cientifico Latino, Puente Program, SACNAS, and is a graduate writing fellow for the Sheridan Center at Brown. Alex has eventual hopes of becoming a professor, building research programs for first-gen students, and continuing his research after his studies are complete.
---
2021 Speaker Series 
#AgencyAdaptabilityAuthenticity
The STEP's Speaker Series is our 4-day speaker series to hear from industry leaders, individuals in academia, & activists to talk about their experiences with these themes in relation to the experience of students who classify as first-generation, low-income, and/or have a documented disability.

Costume Concept Artist | Production Designer
Phillip has been working as a Costume Concept Artist/ Production Designer for film, music video, and television for the past 14 years. Within the last few years, he has illustrated a multitude of blockbuster hits including Marvel's Black Panther, Quentin Tarantino's Once Upon A Time in Hollywood, Avengers Infinity War, and many others. He has also Production Designed several music videos for artists such as Ariana Grande, The Black Keys, Panic at the Disco, Tiesto feat. Busta Rhymes, and other talented artists and bands from around the world. Phillip currently lives in Valencia, CA with his lovely wife Jessica, daughter Alina (jellybean!), a cat named Frida Klawlo, and a miniature Aussie named Cherry.
United We Lead Foundation Project Manager
Emily Rivas is a first-generation college graduate, priding herself on providing equitable educational spaces for all students. As a Project manager of a 501(c)(3) non-profit, she has been able to further the efforts of community members, families, and students. My work focuses on a socially driven educational experience encompassing all members of a community. The greatest goal is to get our underprivileged youth into a position where they can win, excel, and have equity in education and community. Emily Rivas completed both her Bachelor's and Masters's coursework in History at CSU Fresno.

Masters in Education, Emphasis in Higher Education (MSHE) Program.
Efren Diaz was born and raised here in the Central Valley (Occupied Yokuts Land). Grew up in Delhi, attended Merced College, transferred to UC Davis, and is currently a Grad School Student at CSUF in their MSHE Program. Afren currently works for an access and support program called GEAR UP at CSUF, Virtually. ?He is involved in local organizations in the Central Valley such as Blooms of Liberation, an abolitionist organization, and the Central Valley BIPOC Coalition. As a Chicano, he does his best to give back to his community by doing workshops at his local high school on access to higher education and supporting local organizations such as Turlock BLM Chapter, Merced Black Alliance, and Merced POC.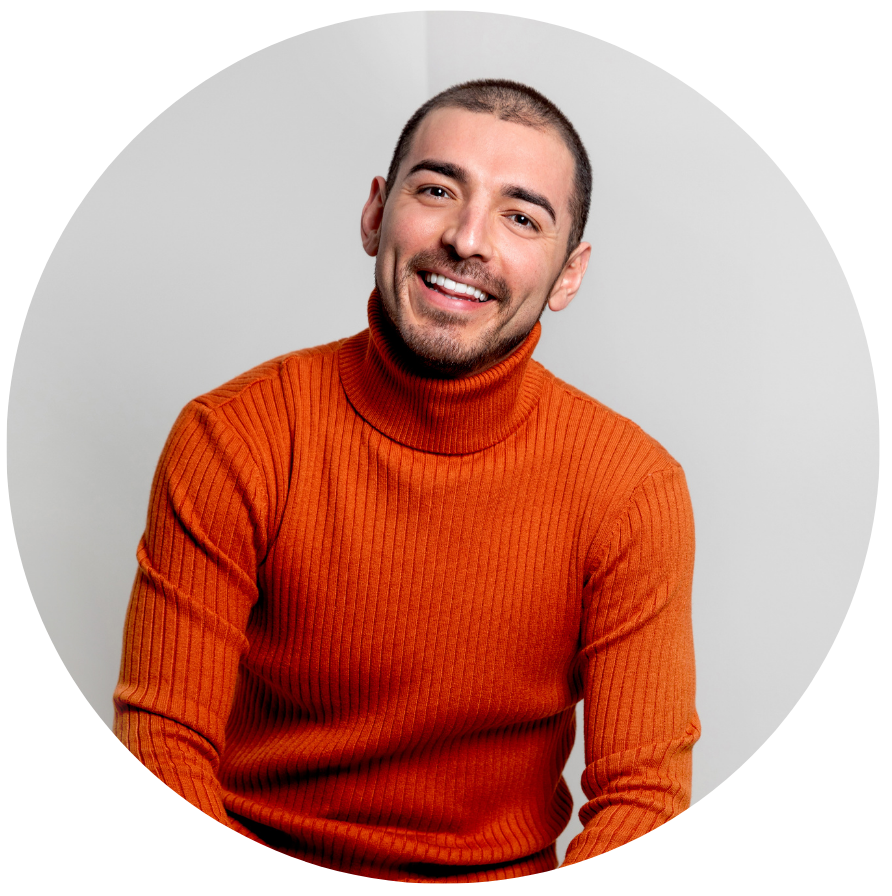 Entrepreneur | Motivator | Marketer
Lucca Petrucci is an entrepreneur, motivator, and marketer. He produces podcasts, hosts his own podcast Living in Your Passion Place, and helps visionaries and innovators launch their big creative projects in a fun, easeful, strategic, and profitable way as a Possibility and Marketing Strategist. He is thrilled to launch his very own online talk show later this year. He centers his life around his core values — faith, love, fun, possibility, self-development, and partnership; and he lives by the quote, "Leaders create a future that otherwise doesn't exist." He grew up in Madera, CA; graduated from Fresno State in 2016 with a Bachelor of Science degree in Business Administration with a Marketing option; and currently resides in Los Angeles, CA.
---
2020 Speaker Series 
#DIVERSITY&RESILIENCE
 STEP's Speaker Series is our 4 week Speaker Series with academicians, industry leaders, and activists in a discussion about diversity and resilience.
Ph.D. Candidate at UC Davis
Lizbeth is a 4yh year Ph.D. Candidate at UC Davis working towards a Ph.D. in Spanish with an emphasis on Human Rights with a focus on immigration. She received her B.A. and M.A. in Spanish from Fresno State. De La Cruz is currently a graduate student at UC Davis where she works as a research assistant and teaching associate. Her academic scholarship emphasizes a Publicly Engaged Digital Humanities approach through fieldwork in the U.S.-Mexico Border. Her role as a facilitator for the DACAmented: DREAMS without Borders and Humanizing Deportation Digital Storytelling projects provide the platform for undocumented (im)migrants and deportees to participate as knowledge creators.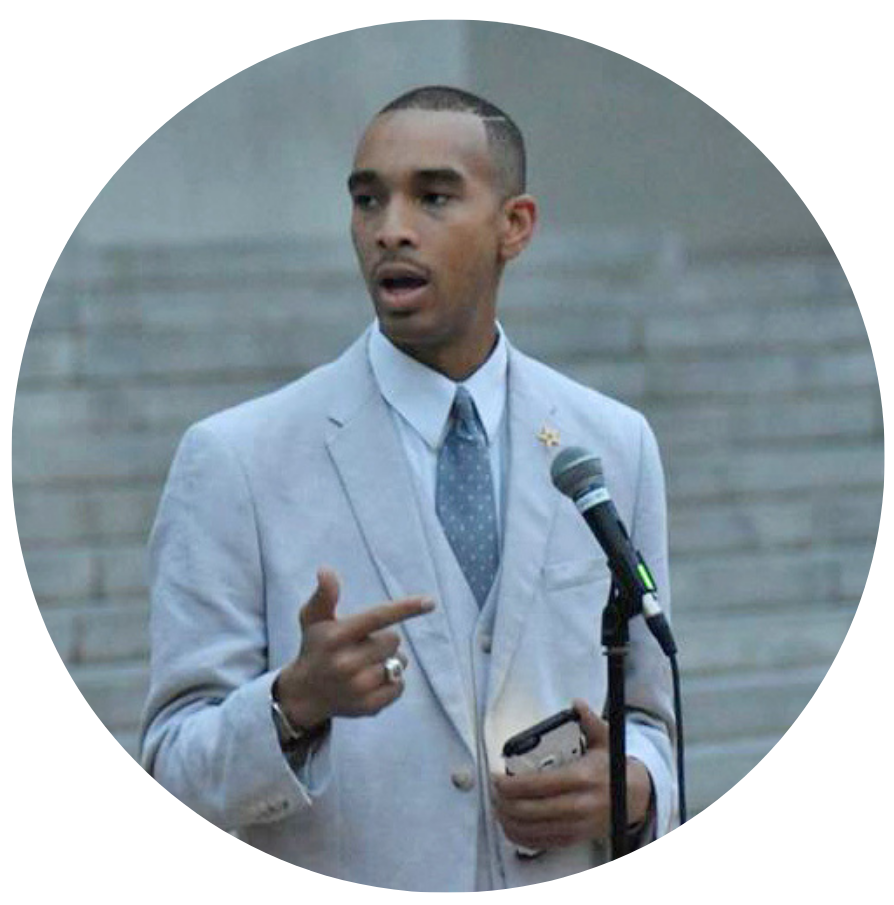 Statewide Organizing Director
Currently, Muhammad is the Executive Director of the Afrikan Black Coalition (ABC), a statewide Black youth organization that mobilizes Black Student Unions in 18 California campuses. ABC seeks to transform the Black condition by training a new crop of Black student leaders to organize our intellectual and economic resources. At 23 years old, he became the Principal and Director of an independent Black School and is currently a frequently touring speaker.

Liliana De La Paz
Senior Research Scientist at Gilead Sciences
At Gilead, her mission is to discover, develop, and commercialize innovative medicines in areas of unmet medical need. Liliana received a Ph.D. and MS from Standford University and a BS from UC Berkeley, all in chemical engineering. During her graduate studies, Liliana was a National Science Foundation Research Fellow and investigated biotechnology applications in renewable energy. She is committed to advancing underrepresented, first-generation students in STEM fields and has been an active participant in various mentoring programs at the K-12 and undergraduate levels. Liliana is proud to be the first Latina to receive a Ph.D. in chemical engineering from Standford.
Deborah Kang
Director of Carrer and Alumni Services at ScholarMatch
Deborah Kang works at ScholarMatch a nonprofit dedicated to helping first-generation college students graduate from college. She earned a B.S. in Public Policy at Georgia State University and a MeD in College Student Affairs Administration at the University of Georgia. After graduation, Deborah took a position at USF as a Career Counselor. She joined multiple committees that served students of color, first-generation and Black and Asian American students, and was recognized as a 'Community Connector' by the division of Student Affairs. Soon after, Deborah joined ScholarMatch and has been developing a virtual career program for students all across the nation.