UPDATES TO PARTICIPATION REQUIREMENTS DUE TO COVID-19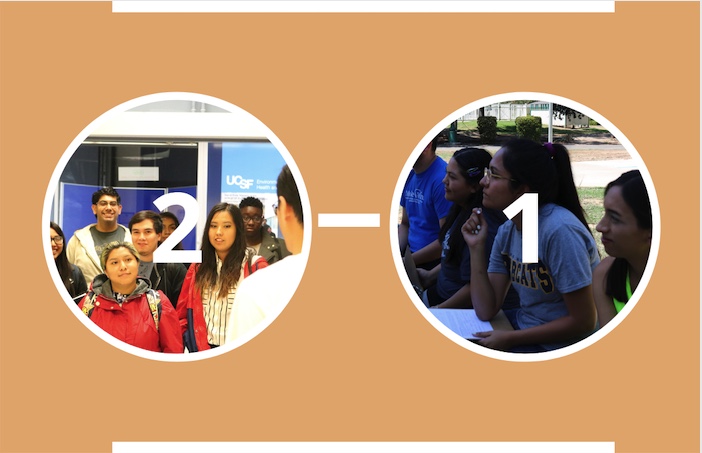 Staying active within the Program is essential! All Scholars must complete the following 2-1 program requirements:
---
2 STEP Events (Workshops, field trips, study session, roundtable, etc.)
Any non-STEP events may count towards this requirement as so long it provides academic support, building confidence and explorations of talents, financial aid related, career and/or graduate school preparation, planning, and visioning. Please consult with Program Coordinator. 
Please Fill out this FORM if you attended an alternative workshop not related to STEP
---
1 Meeting
One meeting with a Student Coordinator OR One meeting with the Program Coordinator
Schedule a meeting with a STEP Staff member HERE
An Alternative 1:1 Meeting Process has been created. Please follow the link for more information: Alt. Meeting Process
---
Note: Should Scholars want to discuss alternative requirements to complete due to any reason, please consult the Program Coordinator.