STEP aims to help students attain better understanding and exposure to opportunities that will enrich their learning and academic success, ultimately to increase retention and graduation rates among its participants. We provide enhanced academic and co-curricular support services to resilient students who are first-generation, low-income, and students with disabilities. 
STEP is a federally funded TRiO Student Support Services (SSS) program (under U.S. Department of Education). 
The program was launched in 2016 under the Calvin E. Bright Success Center at UC Merced.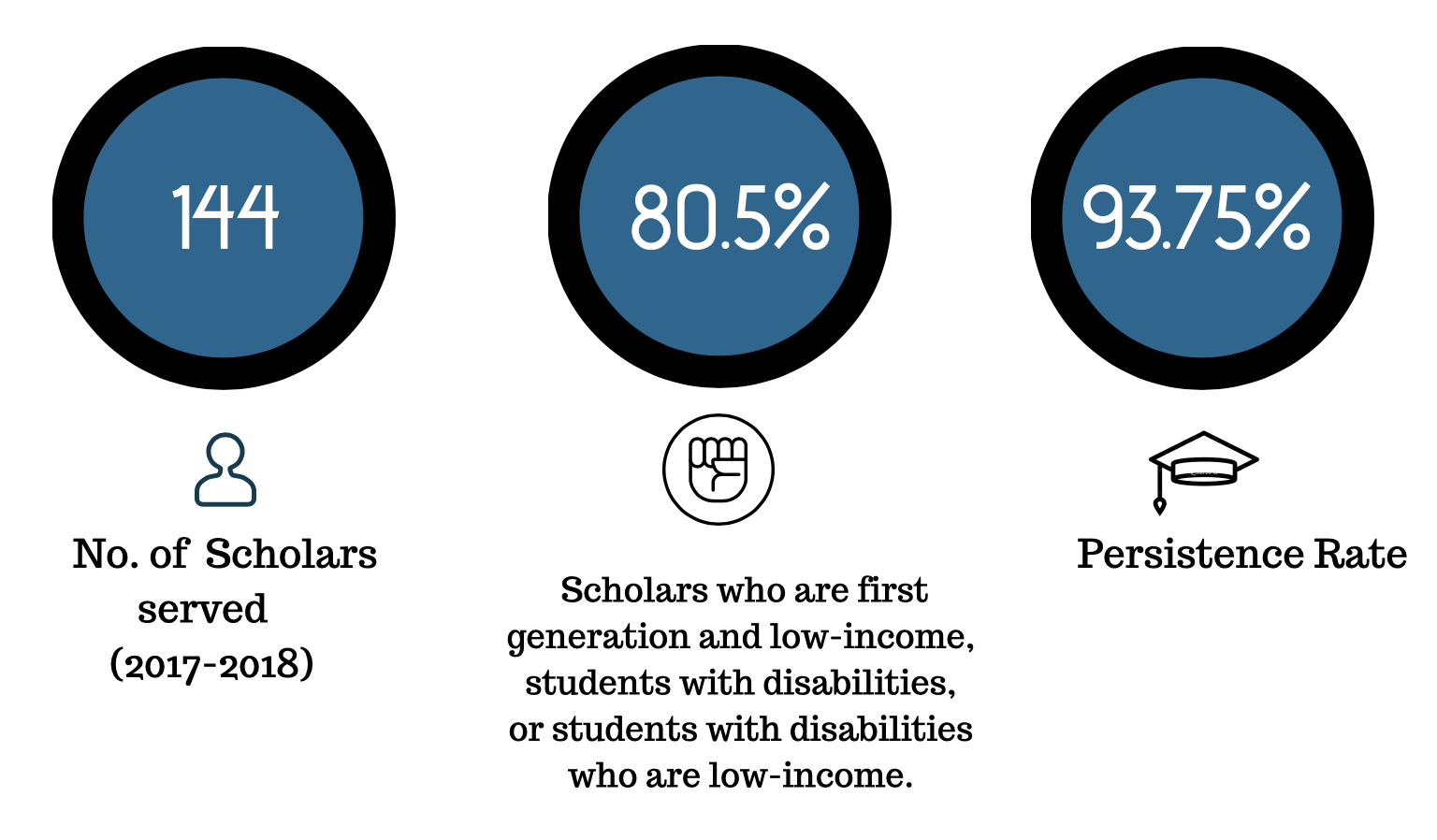 Get to know the STEP program at UC Merced
---
PROGRAM OBJECTIVES
1) Academic Development and Support
2) Financial Aid Literacy & Education 
3) Career and Graduate School Exploration, Planning, and Visioning
---
Benefits of Being a STEP Scholar
Field trips to regional academic conferences & cultural arts events
Career professional interaction opportunities
Individualized counseling & Peer Advising 
Financial literacy & skills-building workshops
Loan Program (Laptops, Clickers, Headphones)
Access to our STEP library which includes: Kaplan practice exam books (GRE, MCAT, LSAT, GMAT, DAT, etc.)
---
Eligibility
Eligibility requirements are set forth by the Federal TRIO Programs (TRiO), a federally funded agency by the US Department of Education. Students must be:
• US Citizen / Permanent Resident AND
• First-generation and/or
• Low-income and/or
• Have a documented disability
---
Become a STEP Scholar:
Find out what STEP does and if it's right for you!
(1) Complete our Online Application 
(2) Complete Intake Meeting with Program Coordinator 
(3) Await Offical Confirmation Into Program
---
Interested in Becoming a Scholar? 
Sign up here: https://step.ucmerced.edu/form/step-scholars-program-interest-form