February 24, 2020 - 3:00pm
YOUR ACADEMIC SUCCESS (Y.A.S) SERIES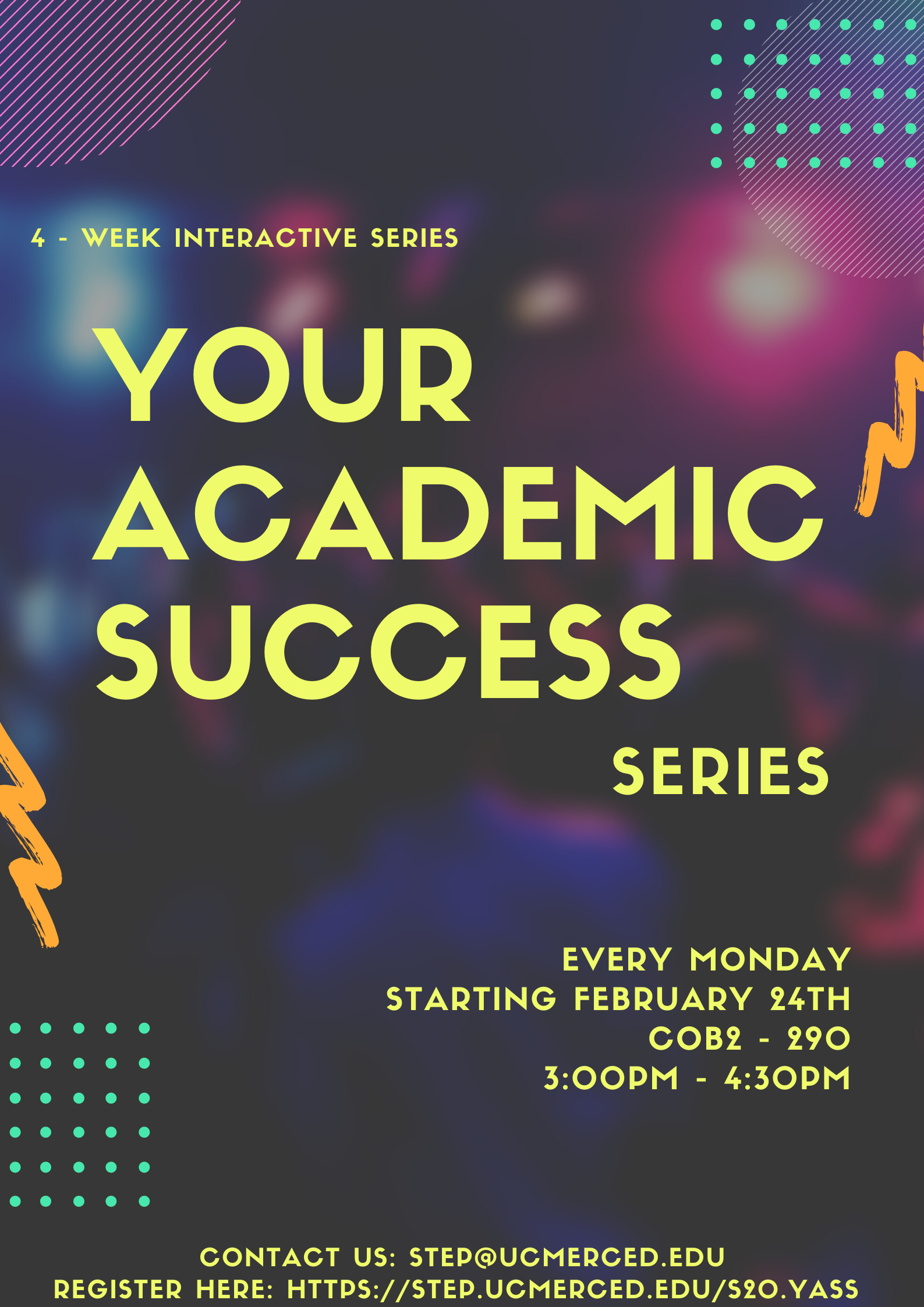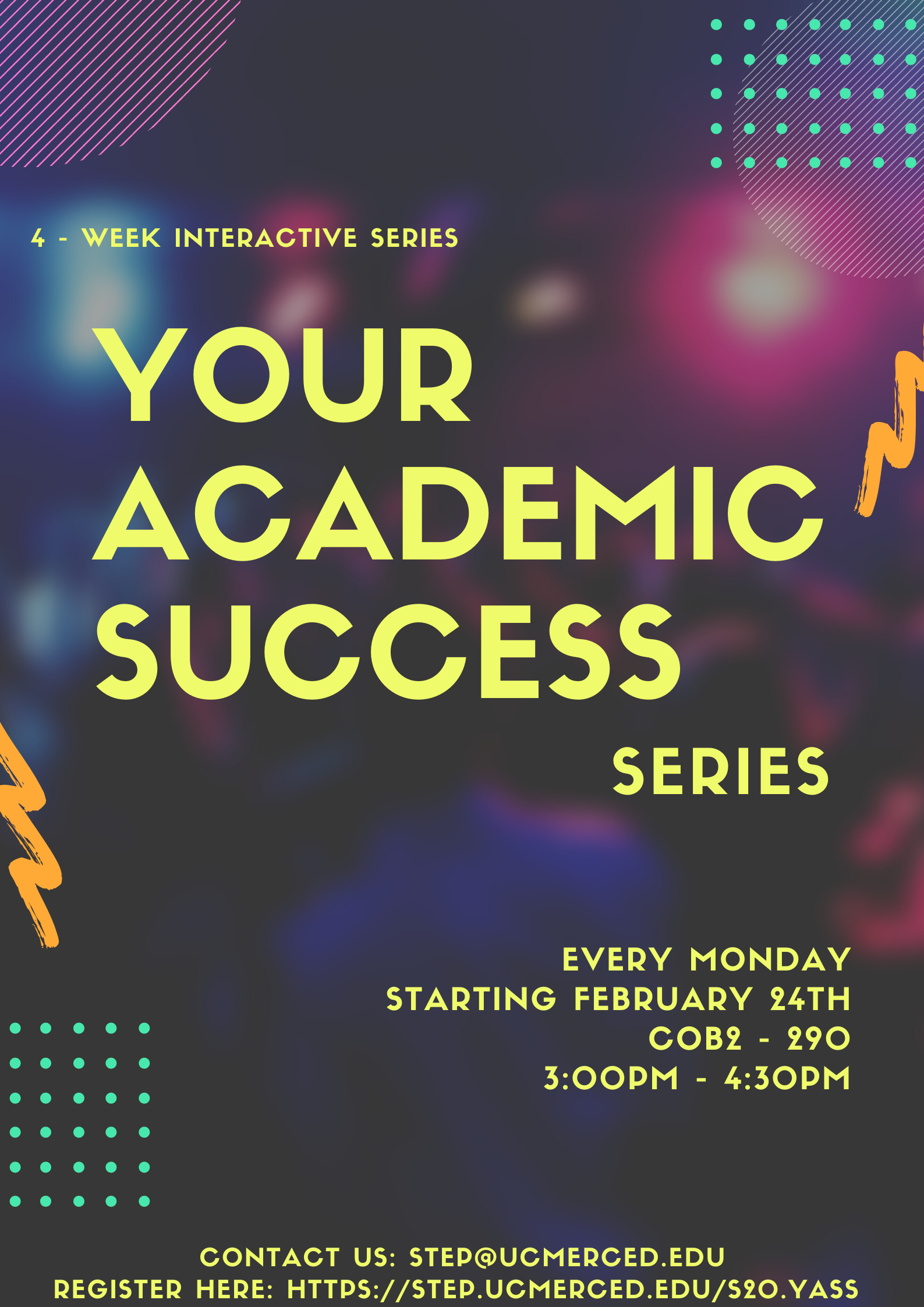 The "Your Academic Succes" Series is a 4-week ineractive series providing direction and exploration for declaring your strengths and strategies for success! This series is intended to help discover what YOU are MEANT to do! Name and Claim your natural talents, and Aim to make them your Strengths for Success!
This series is a partnership with the STEP Scholars Program as well as the Center for Career and Professional Advancement
Snacks and Refreshments are provided for all registered attendees!
---
EVERY MONDAY
FEBRUARY 24TH - MARCH 16TH  |  3:00PM - 4:30PM  |  COB2 - 290