STUDENT STAFF 
---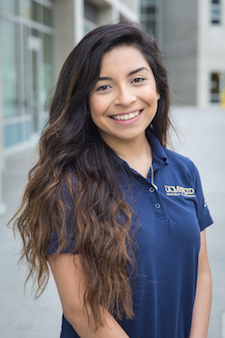 Monique Sierra, Lead Fellow
Monique is a first generation college student from the Central Valley. She has been part of the STEP program sine 2016, and has been amazed with the growth of the program over the years. She is a 5th year Molecular and Cell Biology student, with hopes of obtaining her Master's degree after graduation, and applying to Dental School. In her spare time, Monique enjoys to travel and spend time with family. She enjoys meeting new people and is always willing to be a source of support and encouragement for students. Feel free to stop by her office hours anytime!
Office Hours (KL222)
Mon & Wed (10:30AM - 11:30AM) and (1PM - 5PM) | Thurs (1:30PM - 4:30PM)
---
Breanna Bell, Fellow
Email: bbell6@ucmerced.edu
Hi! My name is Breanna Bell, and I am a third-year Political Science Major. I look to pursue a career in Law, to be an attorney for the Criminal Justice system. Initially, I am from Los Angeles, California and a fun fact about me is that I was born in Madera, California and I like to think that my enrollment at UC Merced was my destiny, being that I was born in the San Joaquin Valley. In my spare time, I enjoy listening to music, singing, and writing songs/ poetry. 
Office Hours (KL222)
MTWF (9am - 12Noon) | Thurs (11am - 12pm) and (3pm - 5pm)
---
Annie Nhung Nguyen, Fellow
Email: nnguyen226@ucmerced.edu
Annie Nhung Nguyen was born and raised in Stockton, California and is currently a fourth year Human Biology major. Annie is the newest Fellow for the STEP Scholars Program! Annie has participated in research on campus with the CCH lab, worked as a high school tutor and ER medical scribe, and serves as the current Director of Recruitment for her organization, Delta Gamma. Annie is a first generation college student in her family and has high hopes of becoming a nurse practitioner in the future. If you ever have any questions about the STEP program or just simply need someone to talk to, she is all ears!
Office Hours (KL222)
Mon (9am - 11am) and (1:30pm - 4pm) | Tues&Thurs (9am - 11am) | Fridays (1:30pm-4:30pm)
---
Hy Nguyen, Fellow
Email: hnguyen234@ucmerced.edu
Hy is a 4th year Human Biology major from Stockton, CA. Along with being a STEP Fellow, Hy is also a brother of the Kappa Sigma Fraternity here on campus. After graduation Hy plans on applying to PA school to pursue his dream of becoming a Physician Assistant. On his free time Hy loves going to the gym and hanging out with his brothers. He also recently picked up cinematography and video editing as one of his hobbies. His favorite thing to do is to travel and loves going on spontaneous adventures.
Office Hours (KL222)
Wednesdays  (1pm-5pm) | Thurs (9am - 12Noon) | Fridays (9am-2:30pm)
---
Program Coordinator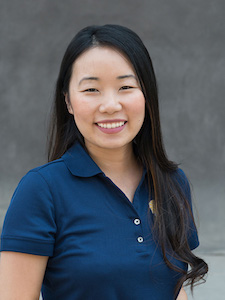 Ger Xiong, M.A.
Ger joined the Bright Success Center in January 2016 to implement the STEP Scholars Program, the first TRiO  Student Support Services (SSS) at UC Merced. She is invested in developing and enhancing support services that are distinctive to student needs and capabilities. She is a proud alumnus of the TRiO Upward Bound Program and is excited to serve STEP to enhance educational resources for traditionally underrepresented individuals.
Before joining UC Merced, she taught as a lecturer at the University of Wisconsin-Madison. Ger received her M.A. from the University of California, Los Angeles and B.A. from the University of California, Davis.
Office Hours by Appointment Only: https://calendly.com/gxiong
---
---